In February, I blogged about
our family calendar
. We're still using it/living by it. A friend asked to see it in action, and what am I if not a pleaser?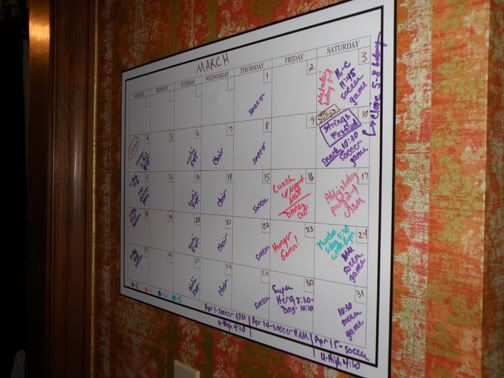 Here you can see my failings as a mother. Each member of the family has a color. Activities are jotted down along with time and place of event. The purple child, E, is
way
over-scheduled. We just have to survive through May, and then it's lesson learned and two activities max from here on out.
The premier of "Hunger Games" on March 23 may or may not be noted in red (my color) with a giant exclamation point.
Has anyone out there been converted to the cult of the family wall calendar? How's it working out for you?