I have a few pics to share from the G family's Halloween shenanigans.
Here is a shot of our portico from a neighbor's house: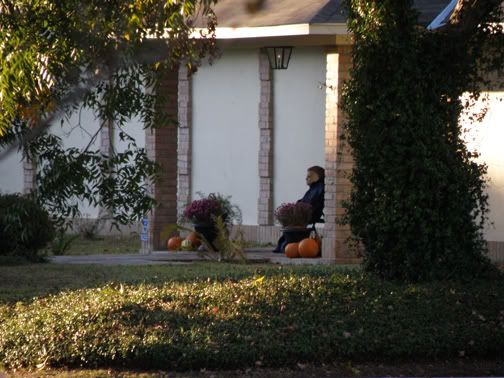 We stuffed BG's Michael Myers suit with some
extra burlap that we just happen to have laying around
and set the mask on top.
Yes, BG has a Michael Myers get-up at the ready at all times.
Only brave children deserve our Halloween treats!
Recognize the gourds and flowers?
My mums haven't fully popped yet, but that's cool. I don't mind pretty purple mums for Thanksgiving.
This one cracks me up. What do you get when you mix four adolescent boys with neon bodysuits? This.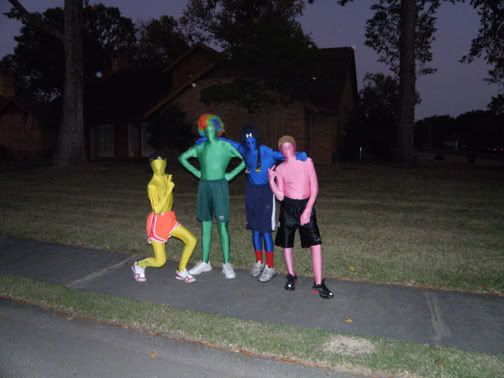 And this costume made my pop culture heart sing: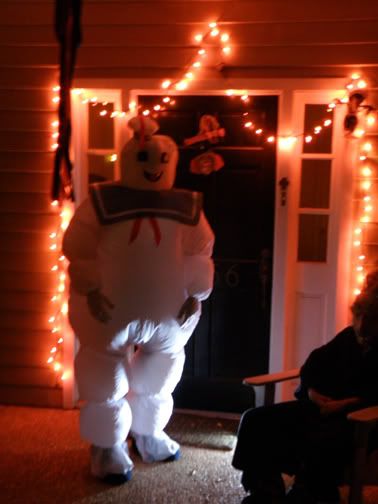 Now if you'll excuse me, I'm going to have miniature candy bars for dinner.