Over the summer, while BG and I allowed ourselves to daydream about improvements in every room of our house, I put together several decor boards. Our master bedroom vision is more of a cheapy upgrade, as we had planned to spend the majority of our imaginary dinero in the kitchen and bathrooms. The only splurge in here would be a king-sized bed, an upgrade from our queen. I wanted to make our orange chair pop (I know. Who has an orange chair? Me! Me!) and use a large wool rug we already have to cozy up the cavernous room.
Here are the products I envisioned integrating (inspiration pic on the left courtesy of
Houzz
):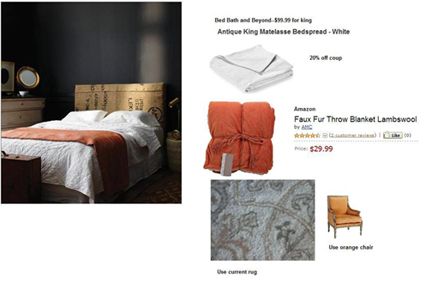 I still have plenty of
burlap
, which might come in handy as a DIY headboard, not to mention the boon to my self esteem it would be to use up that junk in a productive way. And beyond that, a few coats of moody gray paint, a fresh pop of white on the crown molding, removal of the dastardly taffeta canopy, and furniture staging would be a huge improvement from what we've got.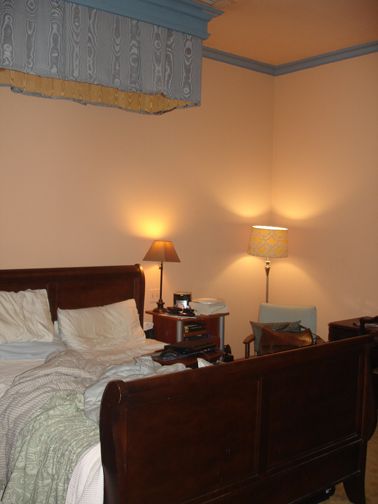 If I don't end up in Mandi's top 10 for the epic makeover giveaway, there's hope for my room yet. But how much AWESOMER would it be all Mandi-fied? I can't even imagine what her creative brain would do with the space.
Please remember to vote!
Details on voting are here.
And
here
you can read my original plea.